I stole this idea from a local restaurant called
OR Juice and Smoothie.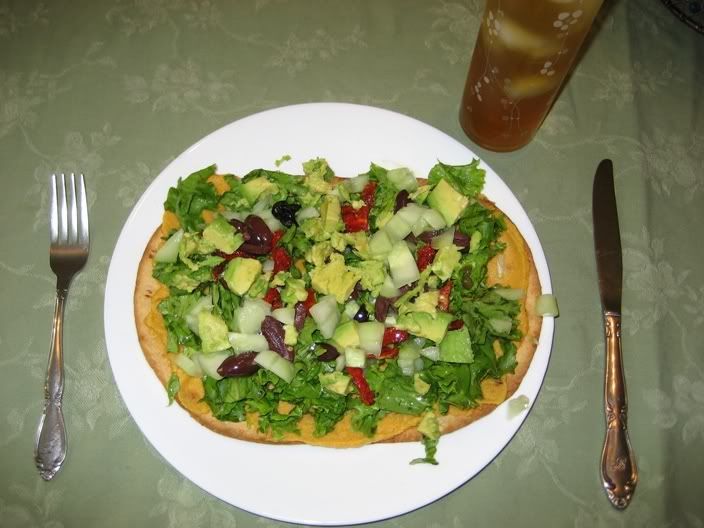 What's in it:
- your favorite wrap
- carrot hummus

- a handful each of:

--- lettuce
--- calamata olives
--- cucumber
--- sun dried tomatoes
What I did:
First I made the
carrot hummus
. I tweaked it to have more citrus and spice. I love what the extra shot of fresh squeezed lemon does for this recipe.
I took a whole wheat wrap and toasted it in the oven until it was crispy enough to sustain the ingredients. Then I spread the hummus on it.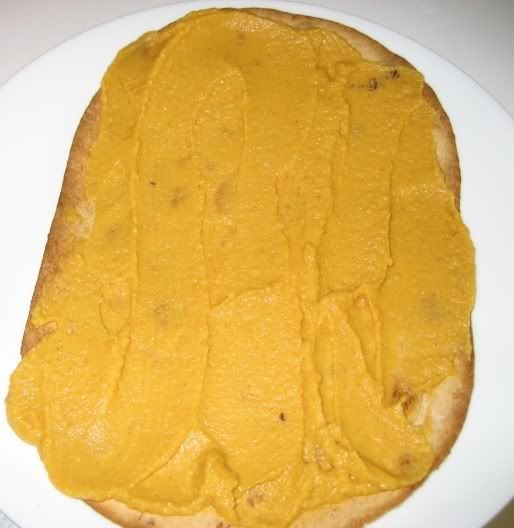 Then I generously sprinkled the toppings. It was delicious--the best one I've made yet. Here's one final close up before this pizza met her delicious demise.